The School of Executive Education and Lifelong Learning (SEELL) is the executive development arm of the Asian Institute of Management. It links the Institute to the corporate world by providing world-class programs that respond to the needs of both private and public sectors.
Our executive programs are aligned with our mission to develop professional, entrepreneurial, and socially responsible Asian business and development leaders. These leading-edge, differentiated, and results-oriented courses widen the School's reach within the region.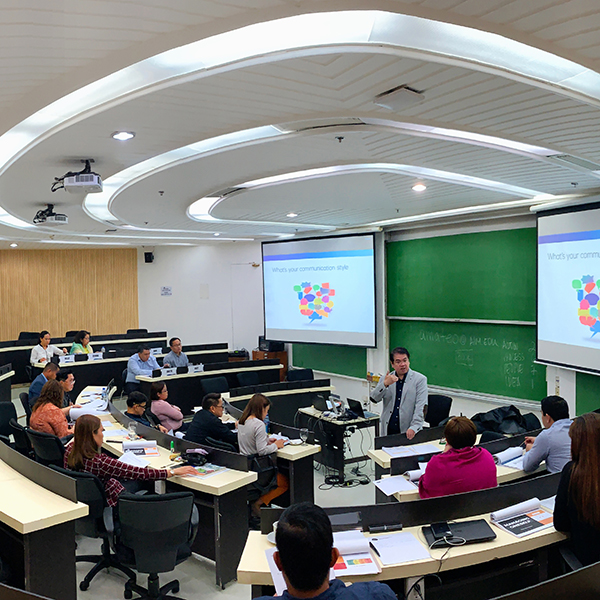 Management programs which are offered on a regular basis, catering to the needs of a diverse audience. Participants learn from AIM professors, along with a network of industry leaders and practitioners.
Program Date:
Sep 20, 2021 - Oct 11, 2021
Program Date:
Sep 21, 2021 - Oct 05, 2021
Program Date:
Sep 21, 2021 - Oct 05, 2021
Management training programs that are co-designed and co-developed with client organizations. These learning journeys ensure focus and alignment with the organization's unique challenges and needs.
SEELL Post-Graduate Stackable Certificate Courses
The SEELL Post-Graduate Stackable Certificate Courses program utilizes the latest academic innovations to enable professionals to develop their proficiencies in diverse areas of concentration in a personalized, faster, and more manageable manner.  It utilizes the design thinking methodology that postulates solution-based approaches to resolving difficulties of people around post-graduate executive development and life-long learning.
These certificate courses in various areas of concentration and discipline: Marketing, Finance, Human Capital, Leadership, Operations, Strategy, Social Development, Creativity, Innovation, Entrepreneurship, Data Science and Information Technology. From these courses, credentials can be earned over time, stacked in a process towards earning a post-graduate diploma in Management, thus building an individual's qualifications that lead to more career opportunities, advancement, and potentially high-paying jobs.